S
H R
T
View the World Through Our Lens
Since 2013, Lexus has given emerging filmmakers from all over the world the chance to showcase their talents to a wider audience. The films before you are the fruits of their labor.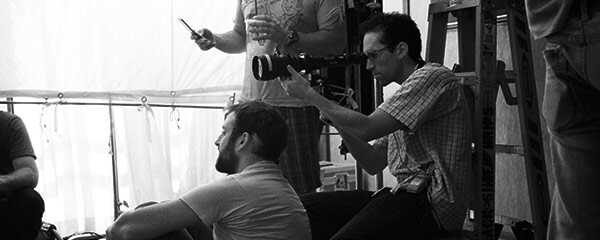 2015 Winners
Selected from thousands of submissions, the winners will receive extensive support in the production and distribution of their short films. The filmmakers will also get to participate in the most prestigious film festivals and introduce their work to a global audience.
Alexis Michalik

FRANCE

Alexis, an actor and filmmaker, has starred in several television movies and series. Following a successful career in theatre, he founded the theater company, Los Figaros. After directing two short films, Alexis continues to pursue his writing career and will direct his first feature film, Escort Boys.

FRIDAY NIGHT

Kev Cahill

IRELAND

After graduating with a degree in Mathematics, Kev tried everything from selling soup to playing the trombone for a living. He eventually began working on films like Total Recall and Thor: The Dark World. His first short film was 2015's critically acclaimed More Than God.

THE NATION HOLDS ITS BREATH

Damian Walshe-Howling

AUSTRALIA

Damian is an acclaimed actor and filmmaker best known for his latest short film, Suspended, which recently screened at various international film festivals. His deep love for storytelling has taken him all over the world in pursuit of culturally diverse stories and roles.

MESSiAH

Jeannie Donohoe

UNITED STATES OF AMERICA

Filmmaker Jeannie Donohoe earned her MFA (Hons) in Directing from prestigious Columbia University. She has written and directed several short films, including Lambing Season, named one of the "Best Short Films of 2014" by Indiewire. Game, her winning entry for the third season of Lexus Short Films, was awarded a Bronze Entertainment Lion at the 2017 Cannes Lions.

On her award, she says, "Lexus allowed each filmmaker to write and direct stories we felt passionately about. I felt very supported in making the movie I wanted to make." Jeannie is currently developing her first feature-length film, Flock.

GAME
FOLLOW THEIR JOURNEYS
Filmmaking is a complex undertaking. The journey, while ultimately satisfying, is often challenging and unpredictable. Through this series of five films, see how the four winners pursued their ideas from start to finish. Go behind the scenes with them and experience the ins and outs of the filmmaking process.
PART 1
IT ALL BEGINS WITH AN IDEA
What does it take to craft a good story? Alexis Michalik, Kev Cahill, Damian Walshe-Howling, and Jeannie Donohoe take us through their creative processes — what inspired them, the challenges they faced, and the insights they gained.
PART 2
Getting ready to shoot
What goes into assembling a dream cast or finding the perfect location? Find out just how much preparation was needed before filming could commence.
PART 3
Turning an idea into reality
Our directors have written their scripts and assembled their casts. Now filming can commence. Watch as they navigate through the challenges of capturing it all on camera.
PART 4
Putting it all together
Our directors have prepped and shot the movie. Now it's time for the post-production magic to begin. Discover how editing contributes to the overall atmosphere of the film and elevates the story to a whole other level.
PART 5
Bringing it to an audience
With all the finishing touches in place, the film is finally complete and ready for an audience. Check out what happens when our producers and directors hit the international film festival circuit to promote their latest short films.
EXPLORE MORE ON LEXUS
Discover problem-solving designs that will change the world of tomorrow.

Step into a lifestyle hub curated by Lexus, where design, music and technology meet.

Explore concept vehicles as they provide a hint of greatness to come.