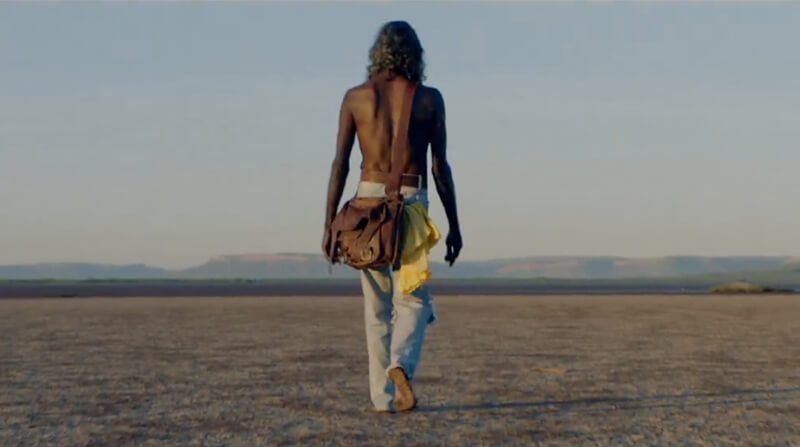 08 Jun 2016
Regional
LEXUS SHORT FILMS SERIES WINNER DAMIAN WALSHE-HOWLING'S FILM TO PREMIERE AT SYDNEY FILM FESTIVAL
Lexus and The Weinstein Company will be premiering the second of four films as part ofof the third Lexus Short Films series at Sydney Film Festival on June 14th. This premiere will take place during on June 14th. Selected from thousands of submissions, director Damian Walshe-Howling's , has directed this short film MESSiAH, which encompasses this year's Lexus Short Films series' theme of "Anticipation." MESSiAH highlights a playful collision of cultures, in which a hapless Irishman and his Parisian girlfriend get more than they bargained for when they encounter a particularly mischievous stranger in the spectacular Australian wilderness. Well-known Australian actor David Gulpilil, a well-known Australian actor who has been featured in films such as (The Tracker, The Proposition, Crocodile Dundee) will star as the character of Baringa. and Stephen Hunter, who starred in the film franchise The Hobbit and the current television series Janet King, will appear in the role of Moylan.
Walshe-Howling will be in attendance at the premiere to share his story and celebrate his achievement as a part of the third series of the Lexus Short Film series. Representatives from both The Weinstein Company and Lexus will also be on-site to speak on about how this program has impacted Walshe-Howling and other Lexus Short Film directors, many ambitious filmmakers, specifically Walshe-Howling and the three other Lexus Short Film directors, as well as to discuss how MESSiAH came to fruition.
The Weinstein Company co-chairman Harvey Weinstein said, "We are thrilled to bring Damian's new film to Sydney Film Festival and highlight the amazing cast that is featured in this production."

David Nordstrom, a global branding department general manager of Lexus International, added, "We are so pleased to support these talented filmmakers throughout their own journeys and their capabilities capability and visions following the overall theme 'Anticipation' have truly exceeded our expectations thus far".

After being featured at Sydney Film Festival, MESSiAH, will premiere along with the other three films from the third series of Lexus Short Films, will premiere all together during an exclusive World Premiere event at the 2016 Napa Valley Film Festival. This event will be the first time all four films will be presented at the same time as they continue to be showcased at screenings during other film festivals worldwide.

"The Weinstein Company aims to bring these skilled filmmakers' creativity to fruition," said The Weinstein Company COO and President David Glasser. "We are very happy to provide this opportunity for viewers to witness the films' powerful messages and listen to the directors explain how they got to this point in their career and what exciting things lie ahead.