WHERE ART & DESIGN CONVERGE
INTERSECT BY LEXUS is a haven for creative minds to come together and share ideas on art, design, technology, and living. With hubs in the world's most vibrant cities, these spaces further Lexus's goal of harnessing the power of human experiences and smart design to change the world, and serve as extensions of the singular Lexus experience.
HOUSE OF INSPIRATION
To intersect is to cross paths and to meet. Similarly, each INTERSECT BY LEXUS is a space where people can connect and collaborate, be inspired, and enjoy great design.
TOKYO

The first INTERSECT BY LEXUS was conceived in Aoyama, Tokyo in 2013 — an area known for pioneering design, fashion, art, music, and technology. This location reflects the forward-thinking values embodied by the space, and was designed to inspire ideas and help people communicate them.

Spanning several floors, each level was meticulously curated to feel like both a home and a workspace. Craft coffee is featured alongside exquisite fusion cuisine, while The Garage offers a unique program of events and talks hosted by a diverse roster of esteemed speakers.

DUBAI

A symbol of global innovation and progress, Dubai was the perfect choice for the second INTERSECT BY LEXUS space.

Located in the heart of the Dubai International Financial Center (DIFC), it is a comfortable midpoint between work and home. People can settle in, enjoy a coffee, and work from a mobile device. In the evenings, the space offers guests an elevated dining experience.

NEW YORK CITY

The third INTERSECT BY LEXUS finds its home in New York's vibrant Meatpacking District and continues Lexus's commitment to design, innovation, and excellence. Expect eye-opening experiences with a fine blend of exciting programs, innovative cuisine, and masterfully crafted items.

Besides a full-service restaurant with a rotating line-up of world-renowned chefs, you'll also find a cocktail lounge where you can enjoy specially crafted drinks to complement your dining experience.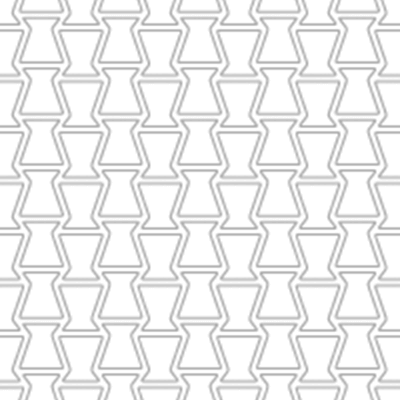 EXPERIENCE DESIGN
Every aspect of INTERSECT BY LEXUS is carefully considered and constructed — reinforcing Lexus's commitment to design and innovation. It's this attention to detail across all lifestyle facets that resonates with forward-thinking communities around the world.
INSPIRED BY LEXUS

In homage to Lexus's automotive heritage, INTERSECT BY LEXUS has incorporated some of Lexus's design signatures into each location — as an imaginative expression of our design values, and to serve as elements connecting the spaces.

Take for instance the magnificent collage of whitewashed vehicle parts. In Tokyo, it's a majestic feature wall lining the main staircase. In Dubai, it becomes a dramatic 'floating' glass floor.

THE GARAGE

The Garage is not only a gallery for innovative installations, it's also an intimate venue for events and talks. From collaborations with top designers, to showcasing works by promising young filmmakers, each exhibition is chosen in harmony with Lexus's lifestyle values.

CRAFTED FOR LEXUS

Inspired by the Lexus spirit of craftsmanship, CRAFTED FOR LEXUS is a collection of curated lifestyle items. Each INTERSECT BY LEXUS location offers a different selection of items created in collaboration between traditional artisans and young designers from the area.

From exquisite leather bags to artisanal pottery, classic products are given fresh interpretations. Each item is intricately crafted, full of character, and available exclusively at INTERSECT BY LEXUS.

Explore the Tokyo-exclusive collection

TAMAKI NIIME

Made from the natural fibers of cotton and wool, these one-of-a-kind vintage loom shawls have been perfected on a 1965 power loom for incredible softness.

ONE KILN

Glazed with the minerals and ash from Sakurajima volcano, each of these handcrafted pottery cups change colors when fired.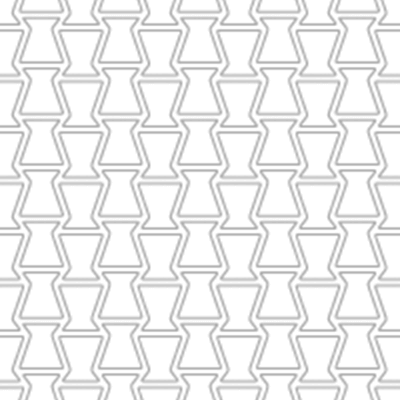 RECIPE FOR AMAZING
Since the first INTERSECT BY LEXUS opened in Aoyama in 2013, the space has distinguished itself through its exceptional dining experience. Helmed by food director, Daichi Tajima, the bistro and café offer traditional Japanese flavors infused with a modern sensibility, taking guests on an authentic and evolving culinary journey.
The success of its exceptional food, crafted coffee, and impeccable service led to the opening of the our second space at the Dubai International Financial Center in 2015.
We go behind the scenes with the people responsible for creating amazing every day.
KENJI KOJIMA ON GREAT COFFEE

Kenji is the head of the Tokyo branch of revered Norwegian coffee shop, Fuglen, which provides the coffee at INTERSECT BY LEXUS, Tokyo.


On the importance of coffee:

It's the trigger that makes things happen. Coffee can have a positive impact on people's brains and spark new ideas. Our philosophy is that coffee is not the focal point of a café, rather, coffee serves as a facilitator for people to meet and create new things.

On the collaboration between Lexus and Fuglen:

Fuglen has been around in Oslo since 1963. We opened in Tokyo in 2012 so that we could share Norwegian coffee culture and lifestyle with Japan. We wanted to offer a Scandinavian coffee flavor that brings out the fruitiness of the beans. Some time ago, we had guests from Lexus visit our café in Yoyogi. What I remember from that visit was that not only were they impressed by the taste of the coffee, they showed a keen interest in our coffee-making style. Not long afterwards, they reached out to us about working together. They wanted to build the best café in Aoyama. We saw a correlation between our philosophy and what Lexus wanted to achieve through INTERSECT BY LEXUS, so we said yes.

DAICHI TAJIMA ON LUXURY FOOD

Daichi is a respected chef and the Food Director of INTERSECT BY LEXUS, Tokyo.


On creating a luxury dining experience:

I regard food as one facet in creating the ultimate luxury dining experience. When we combine it with other elements such as interior design and music, we can heighten the senses, make food taste better, and elevate the overall experience.

On how food becomes luxurious:

Using quality ingredients is a must, yet equally important is ensuring that the food cooked is delicious. Eating is a multi-sensory experience, so we also collaborated with Japanese designer SyuRo to design plates that would complement the presentation of the food we made.

On using quality ingredients:

We work with people like organic farmers from Hokkaido, and cook food that best represents the freshness of their ingredients. We are committed to working with local producers — it's healthy and sustainable.

On the influence of French cuisine:

My background is in French cooking, so the menu at INTERSECT BY LEXUS is influenced by the elegance of classic French cuisine. But I didn't want to create typically luxurious French food. I wanted to create a mismatch by mixing up various elements — quality ingredients, thoughtful recipes — in order to create a new kind of luxury.

BENJAMIN NICHOLAS ON HIGH QUALITY SERVICE

Benjamin is the head of INTERSECT BY LEXUS, Dubai, and leads a team that ensures guests receive the best service in a city synonymous with excellence in hospitality.


On the importance of service:

Lexus has always been well known for its thoughtful and impeccable service. That was a challenge for me. When we opened the space, we spent 40 days training the team. What I found was that when you have staff with interesting personalities, they make a space feel warmer. Their interactions with our guests make them feel at home. It's the details — the omotenashi that Lexus is famous for — that we've really focused on replicating.

On what sets the Dubai space apart:

We're not just a fine-dining venue. We aim to be a luxury venue that offers an amazing experience through our various touchpoints. We provide that service through our atmosphere.

On creating the perfect atmosphere:

It's what you feel if you were in your own home. We are not about selling that extra glass of wine, instead, we are about creating an unforgettable experience for our guests so they keep coming back. It's about interaction and engagement — this completes the experience.

KIRK EDMONDSON ON THE IMPORTANCE OF PLACE

Kirk is the General Manager of the upcoming INTERSECT BY LEXUS, New York City.


On opening in New York's Meatpacking District:

The area is cutting edge and trendsetting; it's at the intersection of everything that's going on in New York. It's interesting to think about that in relation to our name. It's a microcosm of the city itself. You have cultural institutions, you have parks, you have technology... New York is such a vibrant city, and we have a real passion for all that the city has to offer — the best cuisine, the best culture, the best entertainment, architecture and design.

On the new space:

There will be a gallery space and café on the ground floor. Upstairs, we'll have a cocktail lounge, and a fine-dining restaurant. On the third floor, there will be a large event space that can accommodate 125 people.
EXPLORE MORE ON LEXUS
Explore the award-winning works of directors as they bring their scripts to life.

Watch a series of global projects that transform technology into art.

When leading-edge design and technology are applied with thought, L-finesse is the answer.