Since 1989, we have been redefining what the world expects from a luxury automotive experience. From our trademark reliability to class-leading refinement, we are constantly raising the bar and setting higher standards.
There is no such thing as impossible. It's just a matter of figuring out how.

Haruhiko Tanahashi

Lexus Chief Engineer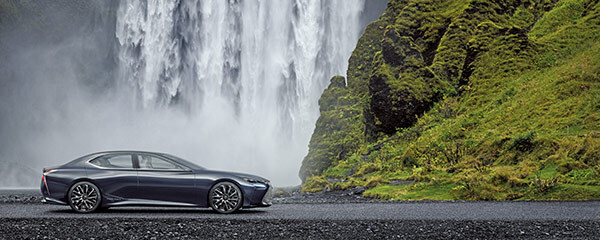 THE LEXUS EXPERIENCE
Lexus is more than great quality, more than sculpted metal and fine interiors — more than just a vehicle. Lexus is an amazing passionate experience. When performance touches your soul, when technology truly amazes — that is the Lexus experience.
People who are characterized by passion and creativity, and who constantly question the status quo — these are the people who will truly appreciate the Lexus experience.
ANTICIPATING YOUR NEEDS

Lexus is deeply committed to delivering superior quality in all that we do. Our business model is based on treating every customer like a guest in our own home.

This means providing the highest quality of attention and care at every level, from design conception to dealership and from purchase to service.

Called omotenashi, this unique culture outlines our human-centered approach to everything we create.
THE AMAZING DIFFERENCE

What sets Lexus apart from other luxury brands is our daring originality. We are courageous in accepting challenges others deem irreconcilable, and provocative in our ideas and solutions.

With a new era of brave designs, exhilarating performances, imaginative technologies and our hallmark takumi craftsmanship, Lexus is driving a new relationship between man and machine.
EXPLORE AMAZING

Explore the incredible ways that Lexus is constantly pushing the envelope of great art and new technologies with a series of global multidisciplinary projects.